Settles Street
Project Code

18/018

Client

Castlepride

Location

Whitechapel

Size

25,000 sq ft

Sector

Commercial Office

Status

Complete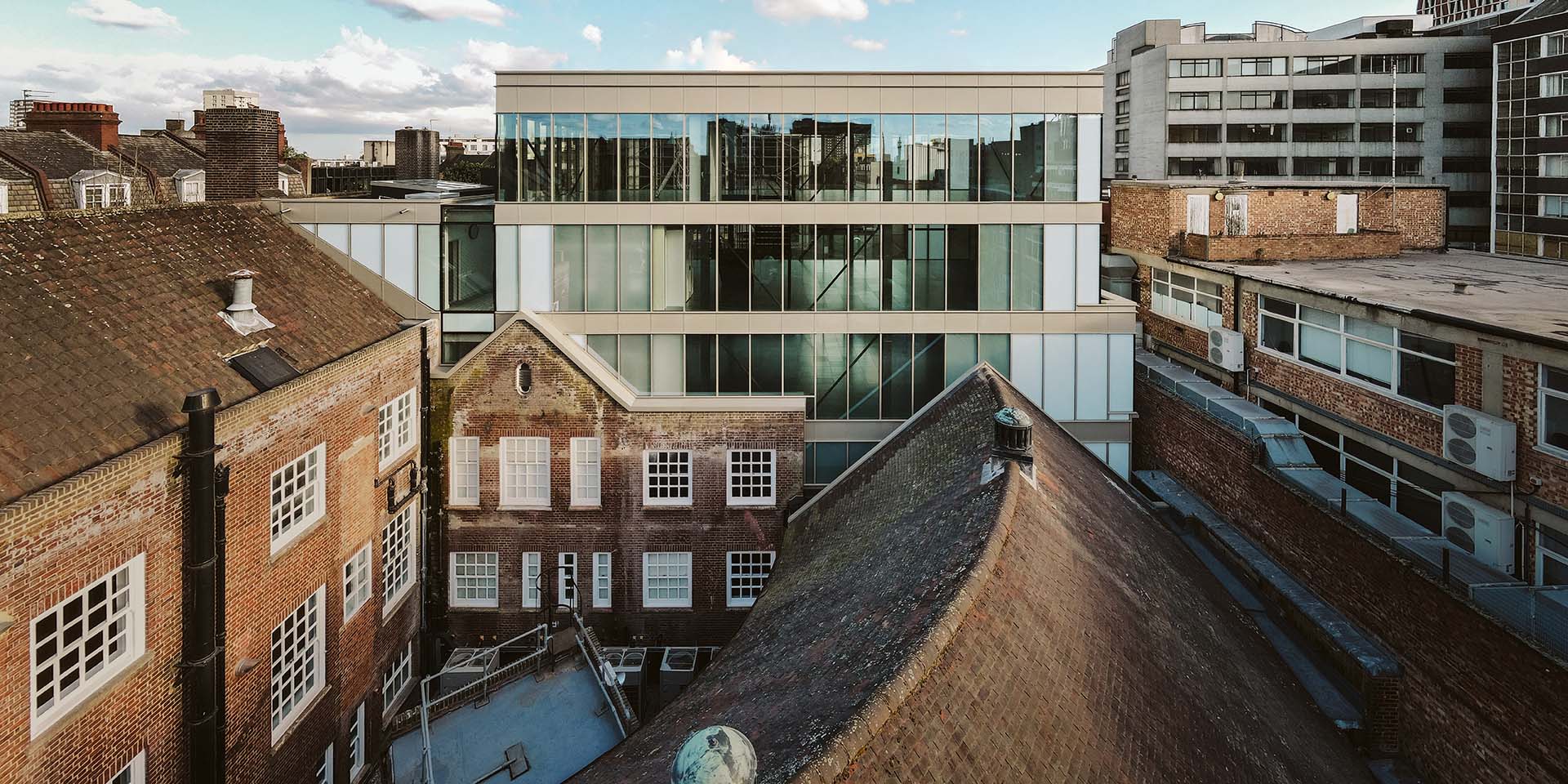 Transforming this 19th-century red-brick development into 25,000 sq ft of high-quality office space brought with it unique challenges
Transforming this 19th-century red-brick development into 25,000 sq ft of high-quality office space brought with it unique challenges
– not least achieving planning consent of a contemporary five-storey rear extension within a conservation area, removing extensive asbestos and lead paint, reconfiguring the core of the building to open it up, while minimising reworks to limit the carbon footprint.
With some heavy lifting, we overcame all challenges, resulting in a design that stays loyal to the building's Victorian aesthetic yet features a high-contrast extension to the rear of the main development.
Inside, we removed the suspended ceilings to expose the original trusses and lofty seven-metre-high ceilings, creating a strong, characterful aesthetic. We made extensive repairs to windows, stairs and exposed brickwork, and rearranged the floor plan so people arriving in reception enjoy striking views up the central stairs and lightwell, through to the newly built extension beyond.
Getting the materiality and opacity right on the glass-box extension was key, as it had to knit together a number of different forms while delivering uncompromised, high-quality office space. The top floors boast unparalleled views across the East End and City of London.
We introduced solar panels and converted previous hard-landscaped courtyards into gardens, not only in response to planning requirements but also to blend the existing qualities of the building with the contemporary extension, and respect the conservation area in which it sits.
With the increased net internal area (NIA), our client achieved a full letting very soon after completion.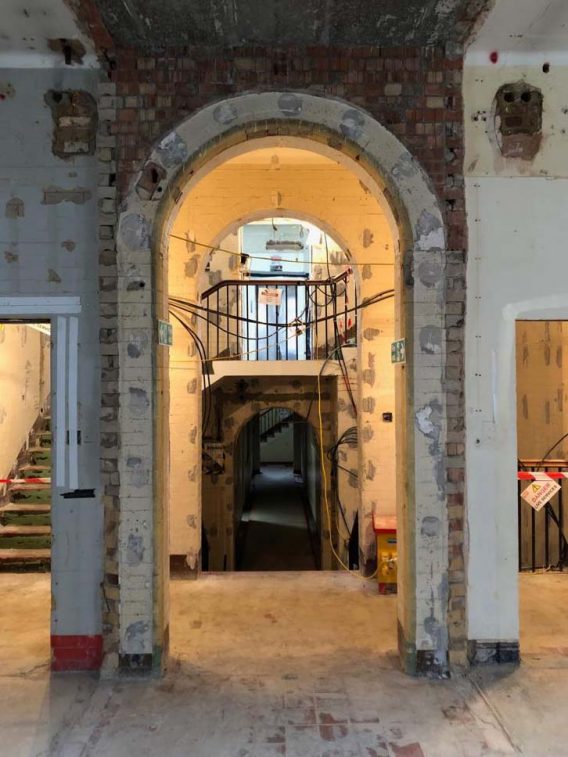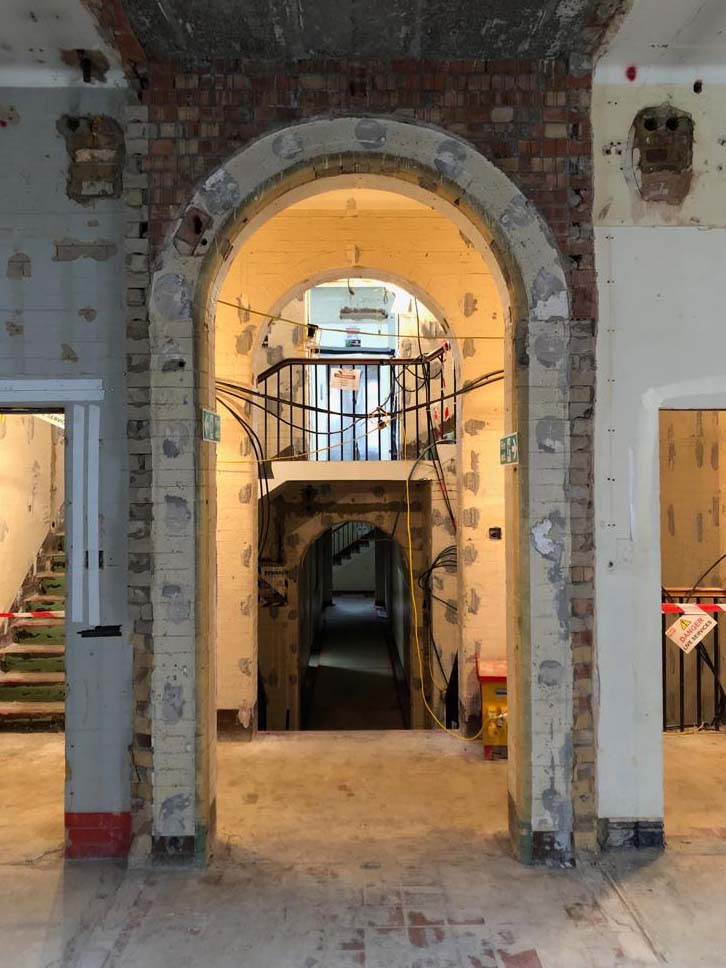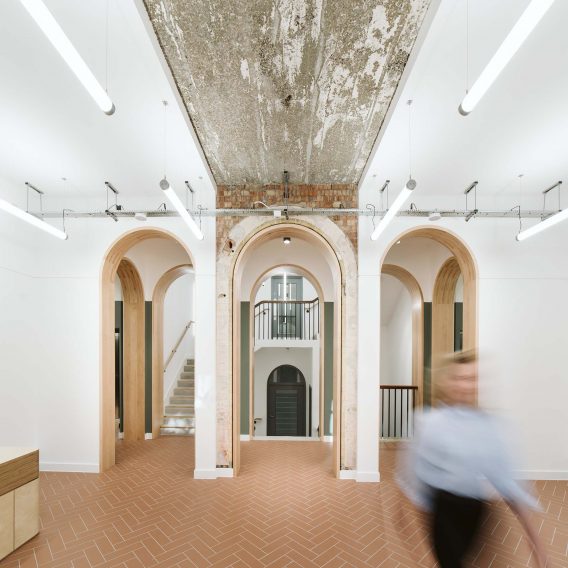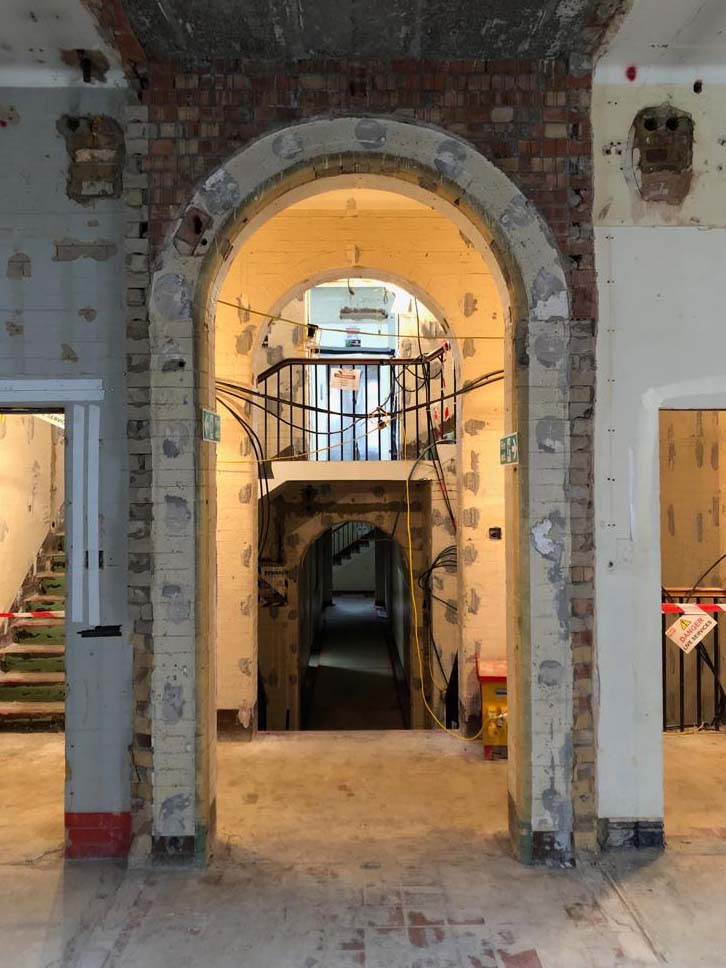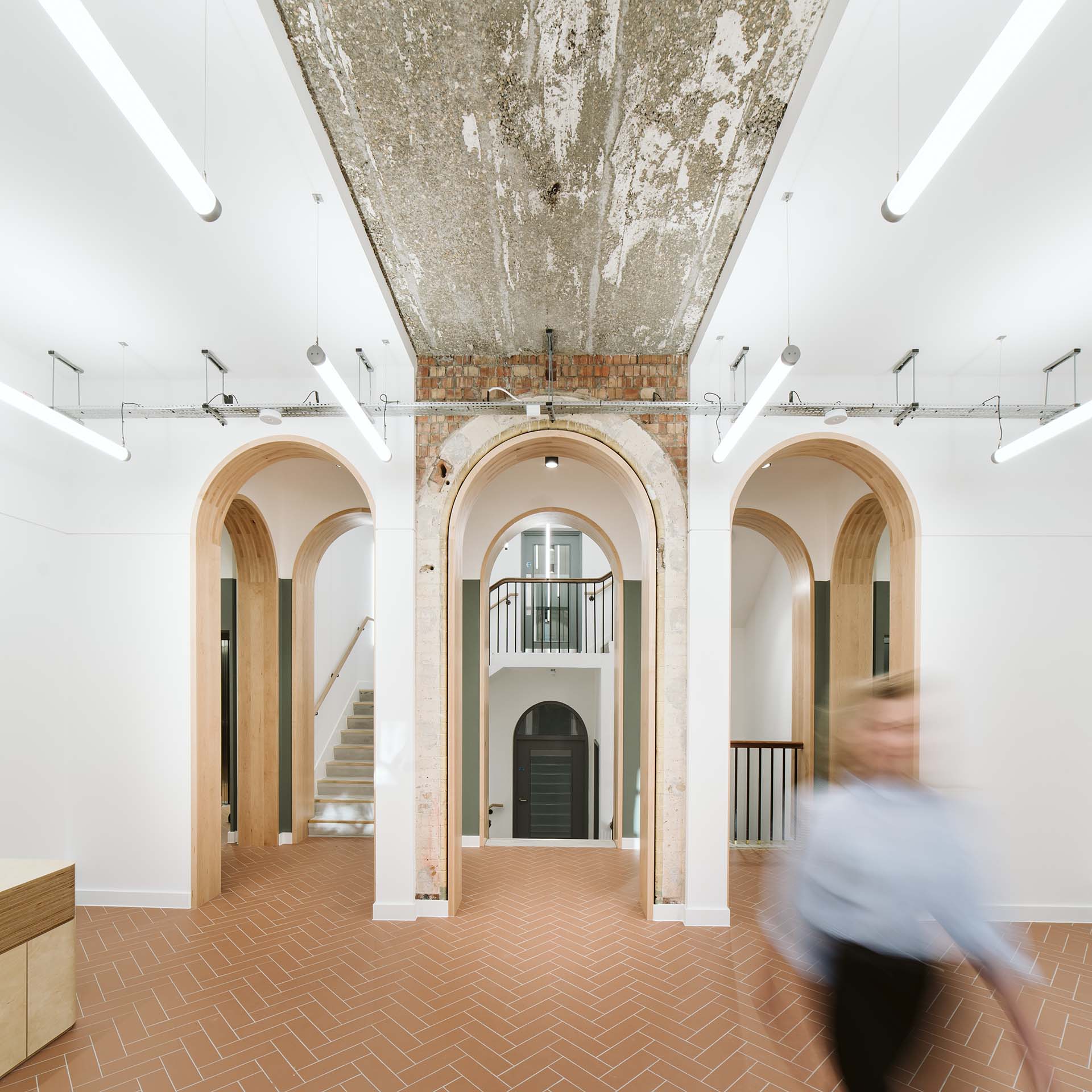 "Without a doubt one of the best 'wow' moments when we removed the suspended ceiling in the main space. The 'wow' quite quickly became 'how on earth?' though once we started considering ways to make it a contemporary workspace rather than a Victorian museum piece "

Petr Esposito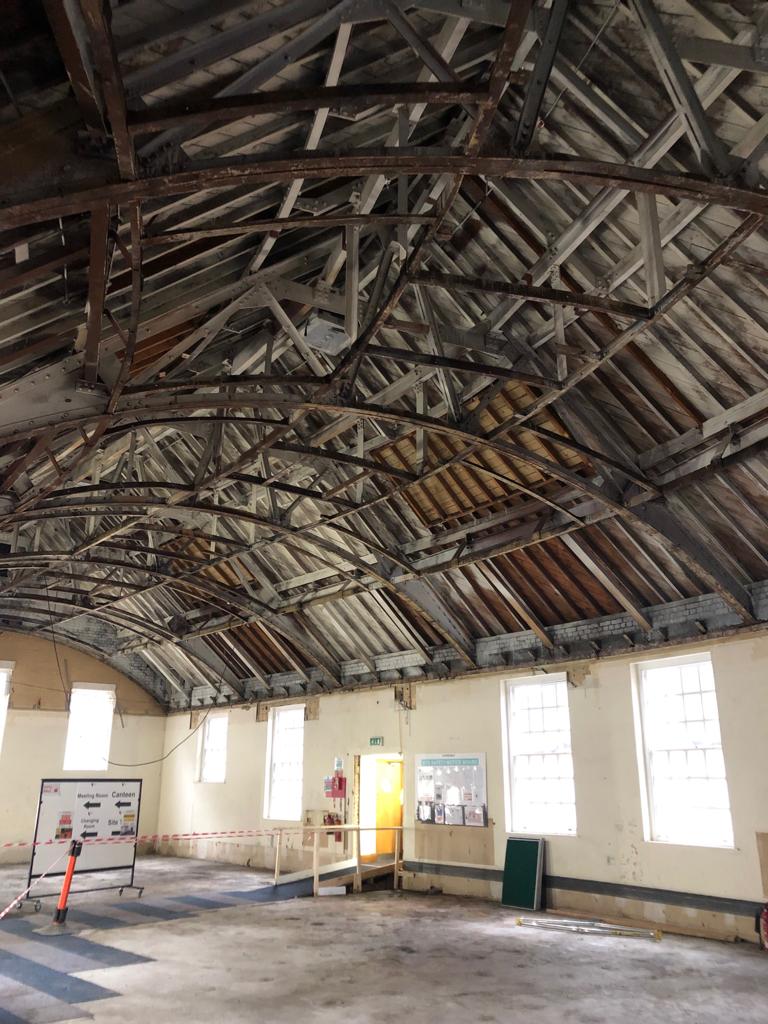 Existing space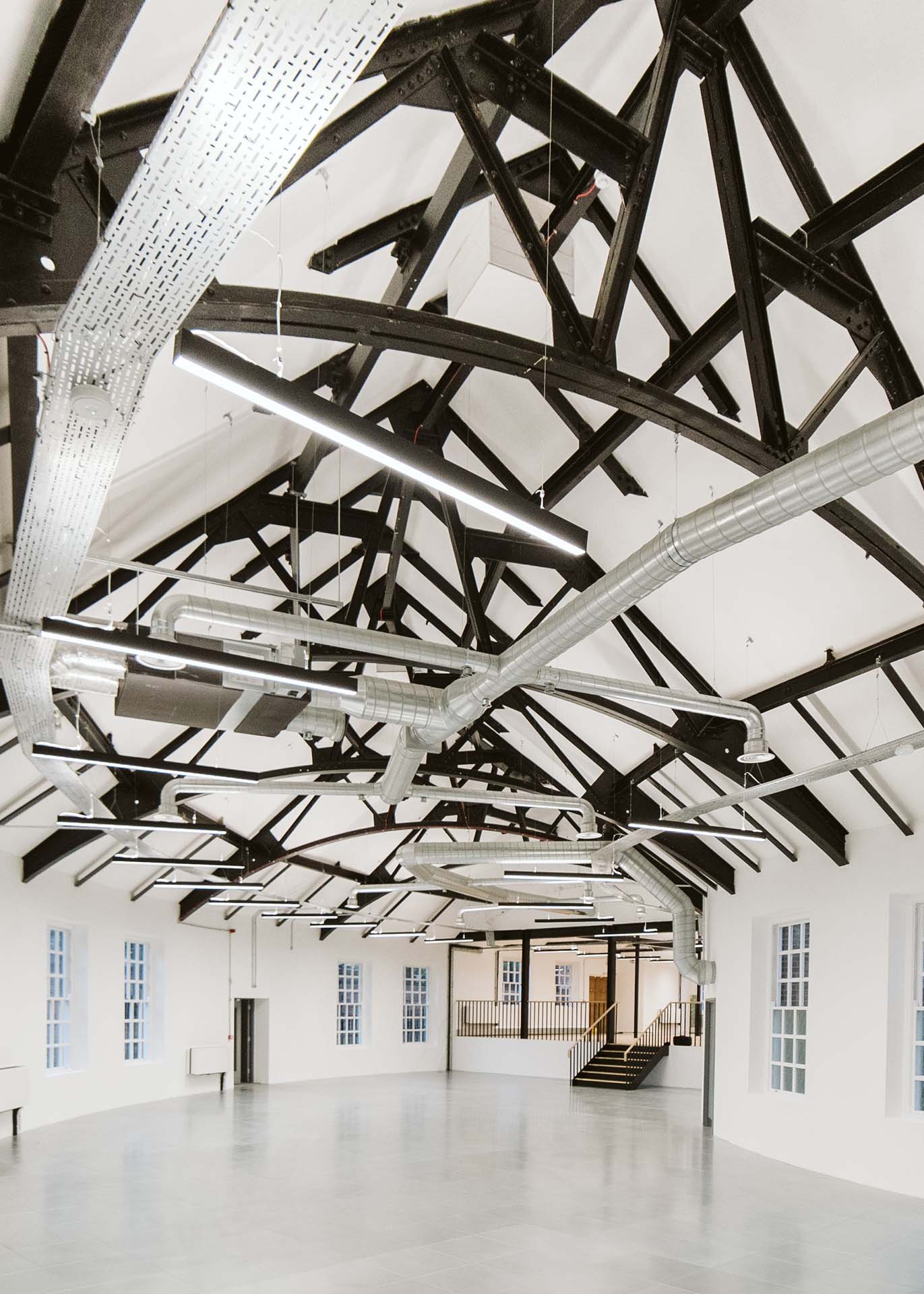 Redeveloped space
"The existing planning consent set a great precedent for height but didn't work for our client. We significantly reworked the massing and most significantly the way it interacted with the existing staircase to avoid a complete new core."

Petr Esposito